Adventures in Faith, our quarterly Jerry Savelle Ministries magazine, is now finally back in print. You can get your hands on a FREE copy each quarter.
We want to get God's word out into the community to help you build your faith and walk with God.
If you would like to receive your FREE copy, please sign up below.
Would your Church like to receive FREE copies of our magazine – Call us 07 5576 5534 and let us know.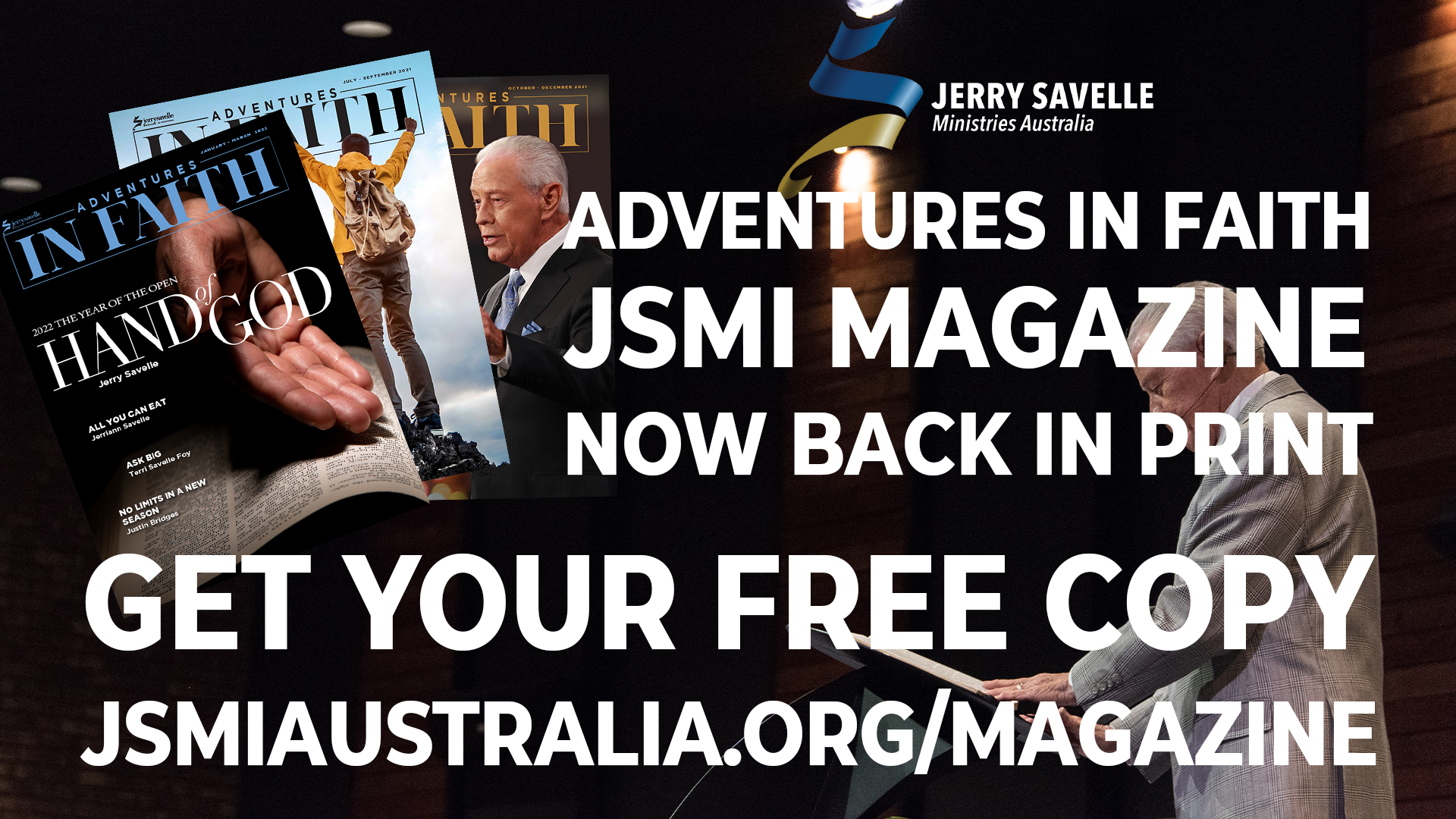 Magazine Subscription
Please provide your details below.